Shop Services
Gifts for the Soul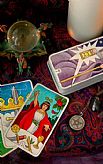 Psychic Services
If you find yourself searching for answers with your life then we can help. Sometimes we simply need guidance on the direction of our life, be it relationship related, or a career change, we will help you find the light at the end of your tunnel.
Read More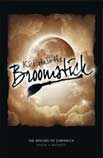 Kick Start The Broomstick
A unique story that takes a look at the intimiate lives of the whole family; it's trials, tribulations and how their original Romany Gift unfolds.
Read More